FCHM is Committed
to Supporting Co-op Leaders.

Who has time to re-invent the wheel?

First Class Homeschool Ministries' ever-growing collection of forms and models used by homeschool co-ops all across North America is designed to generate ideas for all our members, especially co-op leaders.
Each leader in an FCHM co-op, from Board Members to Class Coordinators, receives support and encouragement from the staff of FCHM.
Leader's Ezine (Monthly, with different topics)
Book studies conducted via the message boards
National Leader's Chat via Google Groups
Support and Training Materials which are updated frequently
Website and Online Database support and training
Access to FCHM forms and promotional materials
Prayer support-FCHM has staff that is committed to communicating with co-op leaders on a personal level, praying for them and encouraging them in their role.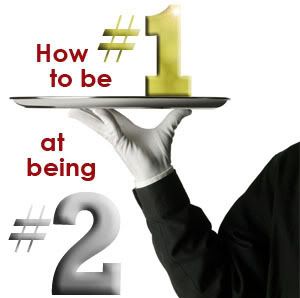 FCHM is committed to modeling
servant leadership.
Leadership can be challenging. FCHM co-op leaders have the full support and listening ear of other leaders who have not only had years of experience leading homeschool co-ops, but who are committed to reaching out to homeschooling families in the groups wtih God's love and care.
I Corinthinans 9:19 says, 'For though I be free from all men, yet have I made myself servant unto all, that I might gain the more."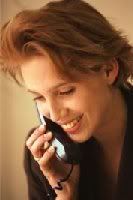 FCHM is passionate about equipping and encouraging co-op leaders as they serve the families in their co-ops. In the spring of 2008, FCHM began a book study with the leaders based on Denny Gunderson's book "Servant Leadership". It's just one more way we're challenging these wonderful leaders to lean on the Lord as they face the challenges and joys associated with their calling.
The Staff at First Class Homeschool Ministries is here to pray with you, offer ideas, and give support and encouragement!
Partner with FCHM and Grow Homeschooling!
First Class can help you build a community of homeschooling families where you live. Before you get started, ask yourself...

Is there a need for a program like this in our community?

Do I and my leadership team agree with FCHM's Statement of Faith?
Do we have a heart to minister to the homeschooling community?

Leaders of First Class Co-ops...
Understand the FCHM vision and have a heart and passion to reach out to homeschoolers in the name of Christ.
Are committed to working together with others to grow homeschooling.
Seek the Lord and the wise counsel of others before reaching a decision to lead a First Class co-op. (Proverbs 11:14, 12:15, 15:22, 19:20)
FCHM Expects Co-op Leaders to Be

A believing and practicing Christian. (Romans 10:9; 2 Timothy 1:13-14)
Seeking personal Christ-likeness in your life. (Ephesians 2:10)
A desire to serve Christ through ministry and a passion to see God's kingdom grow. (I Peter 5:3)
Willing to submit to decisions of the Board of Directors and other leaders. (Hebrews 13:17; Titus 3:1)
Trustworthy and reliable. (Titus 2:6)
Serve to the best of your ability using the gifts God has given you. (I Corinthians 12; Romans 12,
Ephesians 4)