Heidi St. John's Workshop Titles and Descriptions
"It has been our privilege and joy to have Jay & Heidi St. John as worship leaders and speakers for the Washington Association of Teaching Christian Homes (WATCH) homeschool conventions for the past several years. Jay brings a level of expertise AND a humility that invites others to a time of true worship. Heidi is a phenomenal speaker, engaging and funny, witty and honest. They bring refreshment and encouragement wherever they go.

I would heartily recommend them to you, whatever the venue."

Diana Waring, author & speaker to the homeschooling community across the world
Listen to a 5min clip of Heidi's "REAL LIFE Homeschooling" workshop.
Titles are listed in orange. To invite the St. Johns to your event, please email Melissa Lowery.
R.E.A.L. L.I.F.E. Homeschooling
Let's face it. Homeschooling is challenging. Sometimes it can feel like a major accomplishment just to take a shower and get the breakfast dishes cleaned up before dinner! Most homeschool moms feel the pressure of providing their children with a solid academic foundation ~ but there's so much more to homeschooling than academics, isn't there? The truth is that the greatest accomplishment of your homeschooling is to nurture your children in the ways of the One who made them.
REAL LIFE Homeschooling is about getting real when it comes to the issues that are unique to homeschooling families ~ but more important than that, it's about being reminded why we are homeschooling in the first place. It's about keeping our eyes on the goal of discipling our children.
If you have been or are on the edge of homeschool burnout, if you are wondering why God has called you on this homeschooling journey, or if you just need some honest, real encouragement, this is the one homeschool workshop you can't afford to miss out on!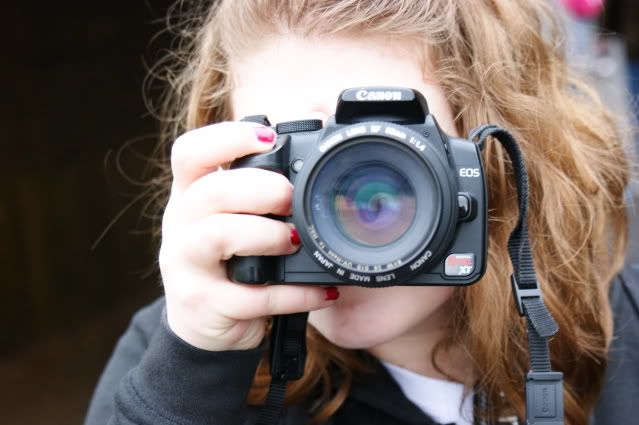 Multi-Level Teaching
Toddlers, Tweens and Teens, OH MY!
Do you have a houseful? Are you planning on having a houseful? If so, then this is a great workshop for YOU! Heidi and Jay St. John are the homeschooling parents of six perfect, never messy, always obedient very sweet, usually tidy, generally obedient children.
One of the most challenging aspects of homeschooling a houseful is figuring out how to teach them all while finding time to manage the rest of your day! Moms are always wondering if they are "doing enough" and finding the time to teach individual subjects, well, individually... can be overwhelming.
In this workshop, Heidi will share seven secrets of multi-level teaching that will empower, encourage and enlighten you! If you've got a houseful, then you've got your hands full! Let's laugh together, and rediscover the JOY of homeschooling with a full heart AND a full house!
Notebooking and Multi-Level Teaching
Need More Life in Your Homeschool? Do you feel like your homeschooling has hit the wall? Or maybe you have hit the wall?! Tired of boring? Would you like to engage your children more? You're not alone!
Have you been wondering how to get your 5th grader and your sophomore excited about learning at the same time? Heidi will teach you this wonderful skill using the "show'n tell" approach. Notebooking is easy, flexible and fun. Not only is it a wonderful to learn, you are creating a record of your child's work at the same time. Heidi will have plenty of examples for you to look at and resources to take home. Don't miss it!
The St. Johns have been notebooking for several years and the result is that the children write more, learn better, and have a beautiful record of what they have learned at the end of the year. This is not a condemnation of workbooks (they do have their place) but rather it is an opportunity for you to discover a life-giving, truly interactive way of learning.
This is also a very hands-on workshop. Heidi will walk you through several approaches to notebooking and as she does, you will discover that there is a notebooker inside of you!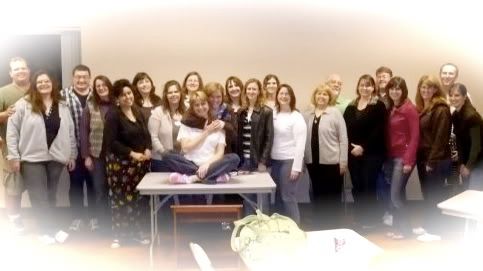 Just some of the FCHM Co-op Leaders at the 2009 First Class Leader's Summit
Lapbooking
Got kids? Have you ever seen a lapbook? Maybe you've seen one, and admired it but wondered how people "find the time" to fit that into their school day?

Join Heidi St. John for an evening of encouragement and learning as she talks about Lapbooking! Heidi will show you how to make one from start to finish and share the benefits and basics of lapbooking as well as a few tricks for more "seasoned" lapbookers.

YOU REALLY CAN turn any subject into a fun and rewarding unit study using lapbooks! Whether you are looking for an alternative to workbooks, or you just need a healthy dose of homeschool encouragement, this workshop is for you.

Heidi will teach you this wonderful skill using the "show'n tell" approach, and she will have plenty of examples for you to look at and resources to take home. Be sure to bring a pen or pencil, and your camera, if you would like to take pictures of the lapbooks .

Grab a latte and bring a friend... Don't miss it!
Have you ever read 2 Corinthians 12:9? You probably have... it says, "My strength is made perfect in weakness". Homeschooling reveals weakness ... it's true! And that's a good thing, because it means you get to give even more glory to the Lord when you graduate your kids see that they are walking with the Lord.
Homeschool mom, if you're struggling with trying to do it all, you will enjoy hearing some of Heidi's favorite tips for managing homeschooling and homemaking...and still finding time to fit in "other things" (like alone time with your husband!)
can make a huge difference in your ability to manage your home and your homeschool well. Heidi really loves to use acrostics and this is one of her favorites! Bring a friend and leave your preconceived ideas at the door because real moms sometimes serve Cheerios for dinner!