Supporting First Class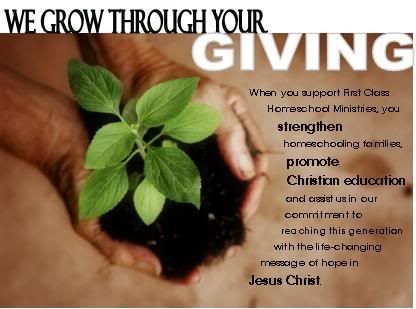 Did you know that FCHM is a support-based ministry? Every gift you make to FCHM helps us plant homeschool co-ops around the world.

Membership dues and charter fees cover roughly 20% of the funds necessary to operate FCHM. 

The remaining 80% of our operating expenses are covered through the faithful financial support of families like yours.


God is doing an exciting thing through First Class!  We hope you will join us in encouraging a new generation of homeschooling families.
FCHM never turns anyone away for inability to pay.  You can make a real difference by helping us cover costs in a few simple ways:
Monthly support is the best way to support us financially. You can also designate your gift to go to
Scholarship Funds for Members (Consider sponsoring a member monthly for $24!)
Scholarship Funds for Charter Fees ($200 will allow you to sponsor a co-op)
General operating expenses
FCHM is a non-profit ministry. All donations are tax-deductible.
Thank you for your support!
PRAY FOR FCHM
Every homeschool co-op that First Class plants represents homeschool parents and children just like you! These families need your prayers, too.

GIVE
Your financial support allows us to minister to each individual co-op while also expanding into new communities.
Monthly support is particularly vital.   Consistent montly giving, whether your gift is large or small, allows us to pay support staff and basic operating expenses. Your giving puts "feet" to the vision and mission of FCHM!
We have partnered with E-givng to make montly stewardship easier than ever.  Click here to give to FCHM.
VOLUNTEER
FCHM is staffed largely by volunteers.  Currently,  First Class has only one full time staff person.  Volunteers are needed, and you do not have to live near our office to help.  Many of our voulunteers live thousands of miles away!  If you can volunteer your time, please contact us at 360.326.8826.
TELL OTHERS
If you are excited about the ministry of First Class, share it with your pastors and friends.  Our heart and vision is to see FCHM co-ops in every state throughout this country--and around the world.  Through your efforts, we are touching thousands of lives each day.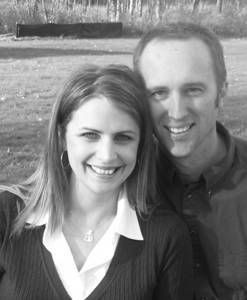 Thank you for supporting First Class Homeschool Ministries!
Your gifts and prayerful support make this ministry possible.
Jay and Heidi St. John
Founders of First Class Homeschool Ministries
FCHM is a tax-exempt organization under section 501(c)3 of the Internal Revenue Tax Code.  All gifts are tax-deductible.