Let FPHC help your church serve local homeschooling families.
At Firmly Planted Homeschool Co-ops, we believe that churches should be lighthouses for homeschooling families: a place where parents can find information on how to get started in home education, and be given the opportunity to get involved with other homeschooling families through a church-sponsored homeschool co-op.
Firmly Planted Homeschool Co-ops: An Opportunity to Serve
Many times a family that comes to a homeschool co-op is either unfamiliar wit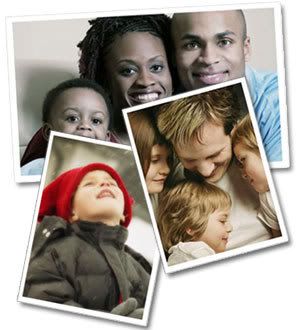 h the church, or looking for a church. Churches that host FPHC co-ops have a unique opportunity to support families who are already attending a church in their area (leading by example) and by offering those who are looking for a church or who have not heard the gospel a safe place in which to become familiar with the church.
Usually as a family becomes more familiar with the church, they will also be interested in becoming part of the church family, just as they are part of the co-op family.
Homeschool families are no different from other families in most ways - they generally tend to have one parent at home, thereby making them a single income family and they tend to have larger families.  In recent years, the divorce rate among homeschooling families has increased, as it has in Christian homes across the board.
Homeschooling families need the support of pastors all across the world. When churches begin to see the importance and the need of ministering to homeschooling families, then homeschooling parents begin to feel connected with their local church in a very positive way.
Homeschooling is growing!
"There were an estimated 1,700,000 to 2,100,000 children (grades K-12) home educated during 2002-2003 in the United States. Homeschooling appears to still be the fastest-growing form of education." – Brian D. Ray, Ph.D., Facts on Homeschoooling *


*Home education has constantly grown over the last two decades. The growth rate is 7% to 15% per year, according to Dr. Brian Ray, president of the National Home Education Research Institute (Worldwide Guide to Homeschooling).
You can encourage a new generation of homeschooling parents.
When churches open their doors to a FPHC homeschool co-op they make a positive difference in the lives of the children that attend; not only because they provide a way for these children to be connected, but also they provide a way for families to be continually in the Word together. Every co-op is required to have a chapel time during their class day where the families go through the Firmly Planted Family Study Guide. Eventually, children who remain in our co-ops will explore the entire Bible with their co-op peirs, and their family. You can look at samples of the Firmly Planted Bible Study materials here: www.reallifepress.com.
"It has been personally encouraging for me to see our facility used for a purpose like this."

Pastor Tim Crownover
Northside Baptist Church
Vancouver, WA